Zoey Tess: A Rising Pop Sensation with a Soulful Sound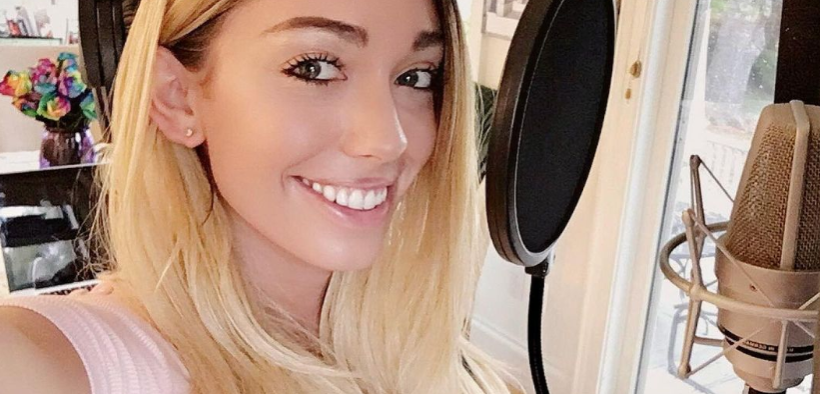 In the ever-evolving landscape of the music industry, there are rare talents that emerge, captivating audiences with their unique sound and undeniable charisma. One such rising star is Zoey Tess, an American pop singer and songwriter whose soulful melodies and heartfelt lyrics have taken the industry by storm. With a musical style that blends pop, rhythm and blues, and soul, Tess has established herself as a force to be reckoned with.
A Musical Prodigy Blossoms
Born in the vibrant city of Coconut Creek, Florida, on January 1st, 1993, Zoey Tess's journey into the world of music began at a tender age. With a family deeply rooted in artistic pursuits, Tess was destined to carve her own path in the industry. Her aunt, the legendary film and television actress Corinne Camacho, inspired her to explore her creative side and pursue her passion for music.
At just twelve years old, Tess kickstarted her music career, showcasing her songwriting prowess and collaborating with esteemed artists and bands. Her innate talent and dedication to her craft soon garnered attention from industry professionals, leading to a series of remarkable opportunities.
A Harmonious Fusion of Genres
Tess's musical style transcends boundaries, blending elements of pop, rhythm and blues, and soul to create a sound that is uniquely her own. Her captivating voice, combined with introspective lyrics and infectious melodies, resonates deeply with listeners, evoking emotions and leaving a lasting impact.
Whether it's her soul-searching ballad "Glass Castles" or the mesmerizing hit "Turn Me Up," Tess's discography showcases her artistic growth and fearless exploration of new sonic territories. Collaborating with renowned producer and multi-instrumentalist Jake Siberon, she has crafted a signature sound that captivates audiences worldwide.
A Trailblazing Journey
Tess's musical journey has been marked by significant milestones and collaborations with industry powerhouses. Working alongside record producer Vic Steffens of Horizon Music Group, she found herself in the company of music legends such as The Rolling Stones and Harry Connick Jr. The industry took notice of her immense talent, and in 2019, she inked a deal with Horizon Music Group, a subsidiary of Sony Records, catapulting her career to new heights.
As her star continues to rise, Tess remains dedicated to honing her craft and pushing the boundaries of her artistry. Her passion for composing transcends her own music, as she finds joy in writing for other artists and bands.
Beyond the Spotlight: A Heart for Philanthropy
Beyond her remarkable talent, Tess possesses a heart full of compassion and a deep love for animals. Actively involved in local animal rescue organizations, she is a staunch advocate for animal welfare, dedicating her time to ensuring the well-being of our furry friends.
A Bright Future Beckons
As Zoey Tess continues to captivate audiences with her soulful sound and remarkable talent, her star continues to ascend. With each new release, she proves herself to be a dynamic and versatile artist, pushing boundaries and defying expectations. The world eagerly awaits the next chapter in her musical journey, as she paves the way for a new era of pop music.
Zoey Tess is more than just a rising pop sensation; she is a musical phenomenon. With her indomitable spirit, unparalleled talent, and dedication to her craft, she is well on her way to leaving an indelible mark on the industry. Brace yourself for the mesmerizing melodies and soul-stirring lyrics of Zoey Tess, as she takes the music world by storm.
Disclaimer: This article is a work of fiction and has been created for entertainment purposes only. The information presented may not reflect actual events or details about Zoey Tess.