All You Need To Know About John Quinlan Aka Stoneface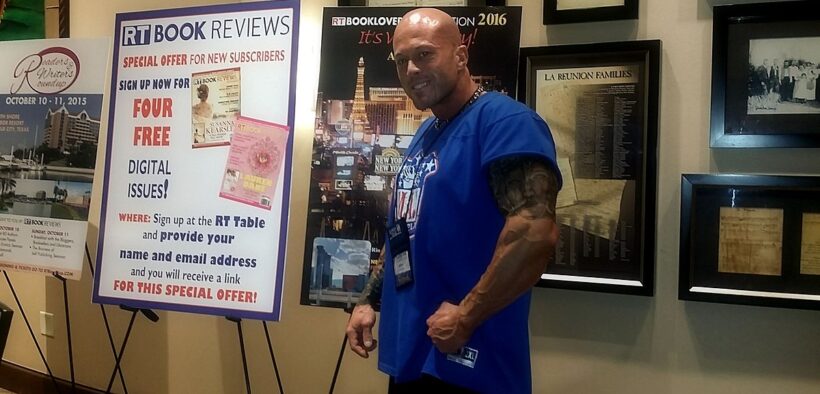 John Joseph Quinlan (born October 30, 1974) nickname Stoneface, is an American actor. He is a former bodybuilder, professional wrestler, fitness model, fashion model, art model and romance cover model. In 2012 he was an official image model and brand ambassador for the supplement company Nutrabolics. In December 2015, Quinlan was signed on as the lead male actor for the 2019 film, A Sense of Purpose: Fighting For Our Lives by producer Jillian Bullock. In February 2020, Quinlan was selected to play the villain role of Marvel Rhino for the TV/Web Series: Spider-Man And The Monsters of Manhattan set to be released in Summer 2022.
Born
Age
47 years (in 2022)
Education
Springfield College (B.Sc)
Saint Leo University
Occupation
 Actor, model, professional wrestler
Website
http://www.johnjquinlan.com/
Early life
---
John Quinlan was born on October 30, 1974 in Winchester, Massachusetts, United States. He attended Saint Leo University as a freshman and then transferred to Springfield College graduating in 1997 with a Bachelor's Degree in Movement In Sports Studies.
Personal life
---
Quinlan has been referred to as the most tattooed male romance cover model in the world. John Quinlan is blessed with 3 kids. He was married to Jennifer MacMillan from 2004 to 2017.
Career
---
John Quinlan began weight training as a teenager to become stronger for sports. He was a professional wrestler and competed in bodybuilding, men's physique and fitness.
Fitness and modeling competitions
In April 2014, he competed in three additional NPC Men's Physique contests with his best finish coming at the Vermont Bodybuilding Championships where he placed 2nd in the Master Physique class. In May 2014, Quinlan competed at the Jay Cutler Classic Bodybuilding Championships in Boston, Massachusetts in the Men's Physique Open and Master classes. In October 2014, Quinlan competed at the NPC Brooklyn Grand Prix for the second year in a row in both the Men's Open and Master Physique Divisions. In November 2014, he competed at the NPC New England Championships in the Men's Open and Master Physique Divisions.
Modeling career
He has appeared and had his image used in many online publications, supplement and fitness articles, and magazines. In 2010, Quinlan was represented by Coach Models International Model Agency of New York.
Onscreen career
---
Filmography
A Sense Of Purpose: Fighting For Our Lives
Television
Ringmasters
MSNBC Investigates
City on a Hill
Marvel Adventures: Spider-Man and the Monsters of Manhattan
Music
Calm Down (Lullaby)
Fight Of Your Life
Commercial
World Gym Lynnfield
Tulalip Casino
Did you know?…
---
Quinlan is friends with fellow professional wrestler Brutus "The Barber" Beefcake and former cruiserweight professional boxer Richie Lamontagne.
Quinlan used to be a vegan. He suffers from extreme migraine headaches.
Quinlan was the most tattooed male romance cover model in the world 2013 & 2014.