Joshua Fidrmuc (Founder Of Dial A Vet) Biography & More
Joshua Fidrmuc is an Australian serial entrepreneur who was born on February 20, 1996 in Manchester, England. He is primarily known for his Telehealth Veterinary Company Dial A Vet. He has been featured on Australian National News and the largest breakfast show, Sunrise. He currently is the CEO of Dial A Vet, a 24/7 on-demand veterinary app.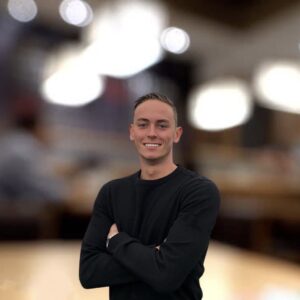 Name : Joshua Fidrmuc
Date of Birth : February 20, 1996
Age (as in 2022) : 26 years old
Birthplace : Manchester, England
Nationality : Australian
Gender : Male
Occupation : Entrepreneur, philanthropist
Organization : Dial A Vet (founder and CEO)
Started Journey From : 2011-present
Net Worth : $1 Million-$3 Million (approx.)
Family Members & Education –
Joshua came from a middle-class family and grew up with a twin sister. Him and his family moved to Australia to seek a better life for the future. Attending St Augustine's College in Cairns, Australia, Joshua was an average student who prided himself on his conduct and would spend his time outside of school working on his next big idea.
Father's Name : Will be updated
Mother's Name : Will be updated
Marital Status : Unmarried
School : Local high school
College : St Augustine's College
Educational Qualification : Graduated
Career –
Beginning
Joshua is an Australian successful entrepreneur who has been featured on several national and international platforms, magazines and TV. Joshua studied for an Advanced Diploma in Financial Planning which landed him a job in consulting for one of the big 4 consultancy firms. Joshua's entrepreneurial spirit started when he was young, he launched a successful eCommerce jewelry brand which operated for over a year and was worn by influential people at the time.
Australian Army
Joshua then joined the army and spent over 5 years in the Australian Army's Amphibious unit. Where he spent time on domestic and international engagements with allies. Leaving the army was a decision that Joshua made to chase his dreams of working in corporate finance. But deep down he knew that his innovation and entrepreneurial mindset would make him work on building the next solution to real-world problems.
Dial A Vet
Joshua started Dial A Vet, Australia's leading Veterinary Advice app in 2022 and was featured in National Press and news stations.
Business
Joshua has built Dial A Vet to a multi-million dollar business in such a short period of time and continues to innovate the pet care industry.
★★★Fact About Joshua Fidrmuc ★★★
What's Joshua's Height
~ 6 feet 3 inches
What's Joshua's Weight
~ 78 Kg (approx)
Hair Colour?
~ Brown
Eyes Colour?
~ Blue
Does Joshua Consume Alcohol?
~ No
Does Joshua Smoke?
~ No